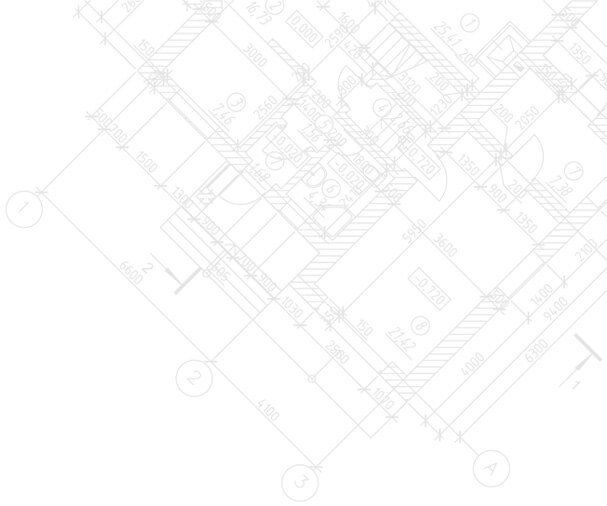 SEE WHAT OUR CLIENTS ARE SAYING
Customer Testimonials

See what your neighbors think of us! Browse the map below to see some reviews from local homeowners who hired Renovation By Design. You won't be disappointed!
Trent and I wish to thank you all for making our bathroom renovation such a pleasant experience – from start to finish! Truly, everyone contributed to the efficacy of the project, and dare I say, with a lot of laughter involved. We are beyond thrilled with the finished project… a new, fresh, lovely and updated Master Bathroom. Thank you for your hard work and professionalism!
Renovation by Design was contracted for two separate jobs and each resulted in our bathrooms being refreshed and inviting. Melissa was easy to work with and Curt provided professional crews who showed up on schedule and "did good work".
Our project was tiny compared with others- remodeling a powder room. It was a pleasure working with Lauren and Tom. Every detail was discussed at length and spelled out in the contract, which was much appreciated. Lauren and Tom and the others were very professional, friendly and easy to work with, and we were very pleased that our calls/texts were answered promptly. We love our refreshed bathroom and wish we had used RBD for our kitchen and master bath. We would not hesitate recommending RBD, especially for larger projects.
I cannot rave about Renovation By Design enough. Not only are they prompt, but their quotes and their ability to stay on budget are impeccable. They have finished 2 very large jobs for me, a full first floor residential renovation (down to the studs, blowing through walls, full higher end kitchen remodel) and a commercial job, and both were handled with the upmost professionalism, quality and attention to detail. All of my calls were responded to timely, every single contractor and subcontractor that showed up at the site was friendly, polite and trustworthy. While renovations and construct can be stressful, these guys made it as smooth and seamless of an event as possible.
Renovation by Design (RBD) has been an outstanding company with which to work. Last year, they redid bathrooms in my house; now, we've started on a project to update the kitchen. Each part of the process has been pleasant and transparent. I'm looking forward to not only getting a new kitchen, but also working with the great, caring and friendly professionals! I highly recommend working with RBD!
Melissa and Jon were fantastic to work with. Melissa recognized our style quickly and when my husband and I had different ideas, she brought the perfect recommendations to the table. Jon made sure we were totally satisfied with our cabinets and went above and beyond to make sure we were totally happy. My husband put our cabinets in himself and we were treated the same as if they installed them for us. Jon and Melissa were spending a lot of time with us picking out are cabinets and both of them are very patient. I would 100% recommend them.
If you are in need of a kitchen remodel and in the Auburn Hills and surrounding area visit Tom and his team for great selection of granite, kitchen cabinets and professional design. We love our new vanity!! Highly recommend.
We hired Renovation by Design to help us with a significant 3 bedroom / 2 bathroom renovation. Other contractors we spoke with basically told us to design what we wanted ourselves, and they would build it. We were completely lost. When we spoke to Tom and Lauren from Renovation by Design for our initial consultation they took the time to understand our needs, including adding handicap modifications for our son, and were able to design a highly functional floor plan with maximum space utilization and an appealing design that would have never come up with on our own. Knowing that we would need to live through the construction that would take a family of 7 down from 6 bedrooms to 4 (with one of the remaining bedrooms accessible only through the construction zone), and from 3 bathrooms to 1 (which was in the basement), the RBD team laid out a plan, so that we would know exactly when areas of the house would be unavailable, and when we would be back up and running. They were extremely courteous and mindful of our situation through-out the process, and our Project Manager provided constant communication, so there were never any surprises along the way. As we reached the point where we had to make selections, Lauren was a life saver! Our eye for design is poor to say the least. but Lauren patiently coaxed out our thoughts and preferences on everything from counter tops to tile to paint colors. We ended up with a design that we absolutely love. When they were done, we had an additional 250 square feet added to the back of our house that looks like it was part of the original build (we originally had a 1700 sq ft ranch). We had a beautiful master on-suite with a walk out to our back deck a full bathroom and a walk-in closet, and they created a fully handicap accessible bedroom and bathroom for our son that has made all our lives significantly easier. All the RBD employees and sub-contractors were also extremely kind and respectful to everyone in our family, and the attention to detail was spot on. Their communication was pro-active, and if we did have questions we could easily get in touch with either our project manager (Jim) or one of the owners the same day (even on weekends!). I would highly recommend RBD for any significant remodel or home addition, and we are looking forward to having an opportunity to have them take a look at remodeling our kitchen when we're ready!
I am very pleased with the work of Renovation by Design. Lauren, Jon and Jim were of great help and they did an excellent job. Everything was taken care of. The kitchen looks great and I was happy with the process.
We had our kitchen remodeled which basically turned into a main level make over because we opened many walls and combined our old dining room and kitchen into one big beautiful kitchen. Our house was built in 1969 and we wanted more of an open concept. The design was amazing and something I never thought possible (they opened a load bearing wall and put in new support beams). Once the budget was nailed down it never changed. There was a calendar of who was coming when and they stayed pretty true to that. The employees of Renovation By Design were a pleasure to work with and are very talented in their trades and so were their sub contractors. It was a great experience.
The Renovation By Design team came in and designed and constructed a new display for our Ge brand appliances. The quality of the workmanship was outstanding. The designers involved were meticulous with all of the displays, allowing us to showcase our appliances. As a retailer we needed the install to be on time as we were open during the renovation. Renovation By Design met the time frame with minimal disruption on our retail floor. I look forward to working with them on future projects in our showroom .
Of the many projects we have had done to our house this was by far one of the best companies we have ever worked with. The design team was great and the contractors were professional and always on schedule. (I should say also this review is long overdue, we did this last summer and it still looks and works fantastic) Thanks again!
Thank you to the entire Renovation By Design team that worked on our project, especially Tom, Jim and Melissa. Everyone we encountered were professional and supportive during the entire renovation process. We are absolutely thrilled with the outcome of our kitchen, living room and dining room. We would recommend this company to anyone looking to renovate their home!
We hired Renovation By Design to handle the addition on the back of our bungalow and garage. They added a family room, kitchen and renovated our old kitchen into a dining room, as well as an addition to our detatched garage. We are thrilled with the outcome of our gorgeous and functional "new" home. Everyone we encountered during the process were professional, friendly, and highly knowledgeable and it shows in the final product. From the planning stage to the final nail, their expertise was a tremendous help to bring our dream home to a reality. It's been just shy of a year since project completion and no issues to speak of. If you are looking for quality work, RBD is the place to go.
Renovation by Design remodeled our kitchen and it turned out beautiful. Tom, Melissa and the crew of contractors were all very professional, friendly and great to work with. Tom was always available when we had questions and always kept us updated on the progress of our project. He also gave us great suggestions and ideas. We would highly recommend them and would definitely use them again.
Renovation by Design renovated the complete kitchen and replaced counter tops in the bathrooms and downstairs kitchen. They are knowledgeable and for most part professional. Deadlines and follow up needs improvement. Work quality was good.
We did a lot of research before landing on Renovation by Design, and in the end, we're POSITIVE we went with the right company! Tom, Jon, Melissa – the whole team – were all professional, collaborative and great to work with. Ours was a large project, including a complete kitchen renovation, taking down a wall for an open-concept layout, adding hardwood flooring to an expansive space (kitchen, great room, library and powder room), and re-imagining our laundry room. We're thrilled and love what we consider to be "our new home!"
They did our kitchen last fall and it's beautiful! We had walls removed and an opening widened and it all flows really well now. The layout/design they came up with works great for our space. They were open to our design ideas-even crazy ones like a 139 inch built-in bench seat. Our new kitchen is very functional for a busy family, does not feel crowded and is great for entertaining. They stayed on track for timing-the whole project within 8 weeks, which was important with small children.
I had Renovation by Design remodel my kitchen and the outcome fully executed my vision. It turned out gorgeous. Tom is a very easy guy to get along with, he is honest and fair. Although I had been through two new home constructions and numerous remodeling jobs, I looked to Melissa for her professional opinion on final detail decisions. They both are well educated in their craft. Happy to be cooking in the kitchen!
Renovation by Design completed a remodel of a bedroom into a walk-in closet and a 3 piece master on-suite. We couldn't be happier with the results. The work was amazing quality and service was top notch. The workers were very polite and worked in clean spaces. They will be the first people I call if we have another project to do.
Excellent company. Jon is a wonderful designer, and guided me in most areas of remodel. He listened, advised, but never pushed, and I'm so glad that I trusted his instincts. All work crews were on time, friendly, helpful, capable and tidy. We couldn't be happier, wouldn't use anyone else.
I have been working with Jon and Tom from Renovations By Design for about 5 years. They are the most honest, reliable and professional contractors I have ever worked with. Every project has been completed beyond my satisfaction, on time and as quoted. Jon is knowledgeable about all renovation/building specifications, and has a great eye for design and color. I actually look forward to projects because I know without a doubt that I will be pleased with the outcome. Renovations By Design is the only company I will ever use or recommend.
Renovation by Design remodeled our bathroom. The work they did was of the highest standard. They were always on time, on budget and very friendly. Tom came very day to check on the progress of his crew and kept us informed of each step. I can not thank them enough for the wonderful bathroom we now have. Everyone who sees it, thinks it's beautiful.
Jon spent a significant amount of time with us before securing the job, just to work out the best designs and solutions for our project. He oversees the project carefully and is genuinely interested if something isn't going quite to plan, he will make it right. We look forward to our next renovation using Renovation By Design.
I worked with Tom to redo my first floor power bathroom. He had his vendors for cabinets, tile, plumbing, counter tops all lined up for me to contact. They had my measurements for the counter top already when I went in and they knew what would work not work. When I wasn't sure about how a product might look I contacted Tom and he gave me some great ideas. After I picked my items, the vendors notified Tom. I took a few months to select items and was never pressured by Tom to move faster. He came back to me and verified what I had picked. The project install went fine – was on time. Completely cleaned up the work site every time. Any minor issues I had were addressed completely and without hesitation. I made some additions to lighting that he recommended and this added time to the project but he wanted it look right – very glad he recommend that. I plan to hire this company to do my kitchen and another bathroom. They were 100% within budget. I understand a showroom is in the works so that will make things even easier for product selection. Quality work!
Renovation By Design completed a large addition and remodel project at our home during the summer of 2015 and we are extremely satisfied with the results. The project not only turned out spectacular but was completed before the estimated completion date. We were always kept up to date on the progress of the project with either a phone call or text message. Renovation By Design is extremely customer focused going above and beyond to make sure all details, no matter how small, are covered and if there is anything that we were not completely satisfied with they corrected it, even if we told them it was not necessary. Renovation By Design did such a great job on our home that my parents hired them a short time after our project was completed to do a renovation on their home!
We would highly recommend Renovation By Design. They helped us to design and finish our basement. They worked with our budget, showed up on time, cleaned up every day and all their contractors were courteous and professional. They respected us and our home. They were very trust worthy and we would not hesitate to use them again.
This company has completed numerous projects for me. Their work is top-notch, pricing is reasonable and jobs are timely completed. I would hire them again to do almost anything.