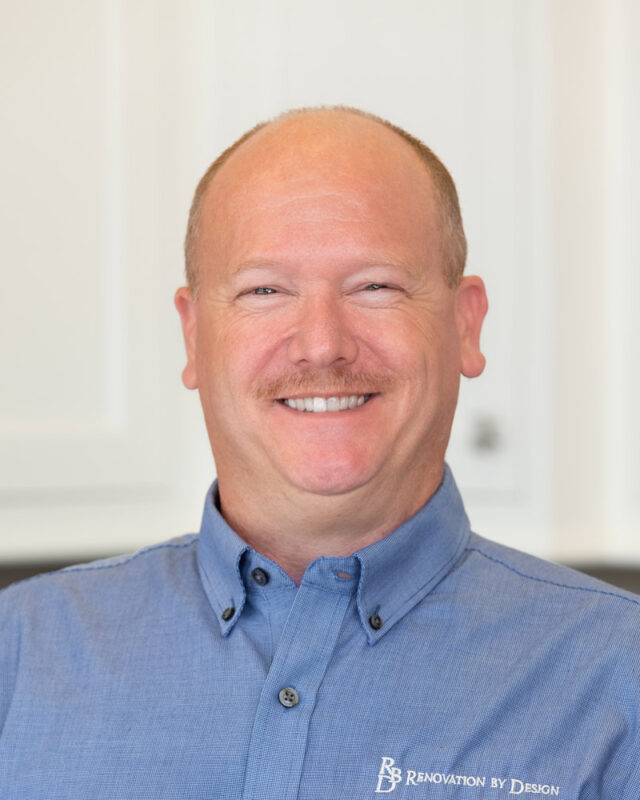 Jon Ropes
wphungerford
OWNER / PARTNER
Jon Ropes has been in the remodeling and design industry for more than 20 years. His love of design wood working started during his high school years. While in college he expanded his knowledge studying architectural drafting and design. After college Jon spent many years working in the automotive industry. His attention to detail was an essential skill in the quality control field. In 2004, Jon started his own design/build company, Renovation by Design, where he could use his skills, as a master carpenter, along with his vision of design. Currently he co-owns and manages the day to day operations of the business, continually works to expand his knowledge and grow the company.
Jon is highly qualified. He is a licensed home builder and certified home inspector. He is an EPA certified RRP contractor and certified in Ward Flex gas pipe. Jon is involved with the Remodelers Advantage, where he can work with fellow business professionals to improve the business, as well as a member of National Kitchen and Bath Association NKBA.
Outside of work, Jon enjoys spending time up north with his family. He is an avid outdoorsmen who likes to hunt whitetail deer and fish. Jon also enjoys powered paragliding, strategic games, and golf.
"I enjoy working with clients to improve the functionality and design of their living space. Nothing is more fulfilling in this industry than seeing the positive impact you made in someone's life." -Jon